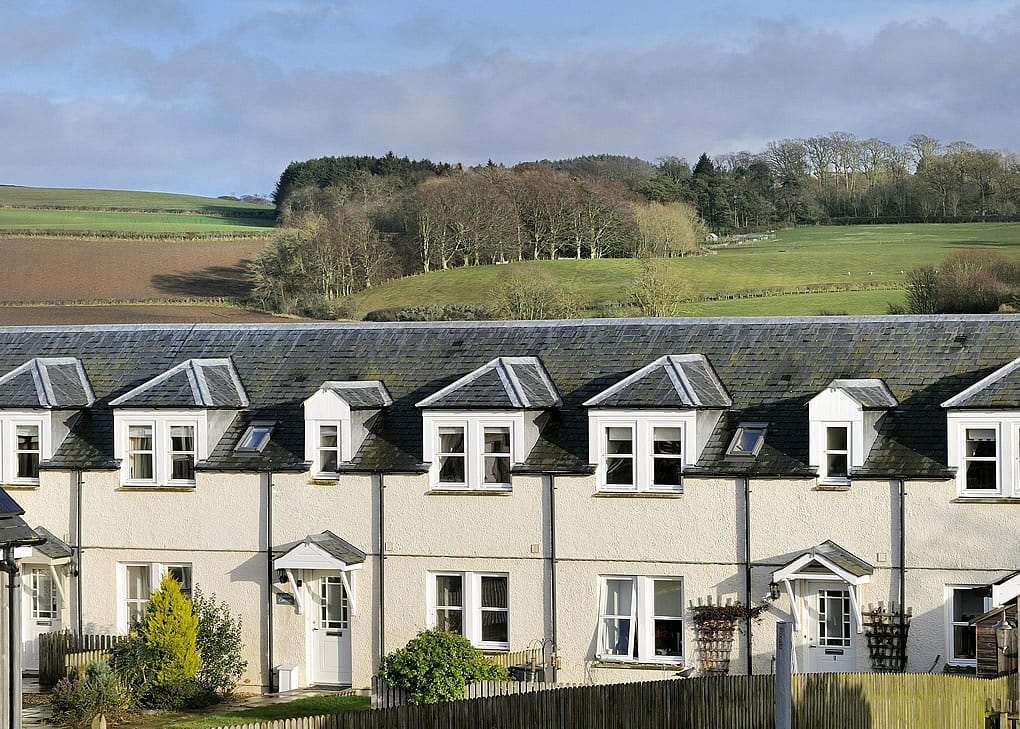 Self-Catering
Holiday Cottage
A roomy and welcoming 2 bedroom, 2 bathroom cottage in a small development just 3 miles east of Jedburgh with its long history, pretty town centre with ancient ruined abbey yet modern conveniences all within easy reach of the extensive Scottish Borders attractions, wonderful walks and activities and sites of historic interest in abundance.
Converted by a local builder in 2014 from an abandoned steading, this cottage is one of our favourites and we hope you will enjoy your stay in this lovely part of the Scottish Borders; an area we fell in love with and would like to share with you.
Look round our website, explore the links we have included and see what you can do in this beautiful part of Scotland
Apple Cottage
Apple Cottage just 3 miles from Jedburgh provides a perfect base to explore an area steeped in history, tradition and natural beauty. Step inside and look around.
The Scottish Borders
The Scottish Borders are filled with hills and woodlands, it's legacy today is a wealth of historic sites. Explore the abbeys, castles and stately homes.